The Benefits of Fence Bamboo
Views: 4 Author: Site Editor Publish Time: 2022-06-14 Origin: Site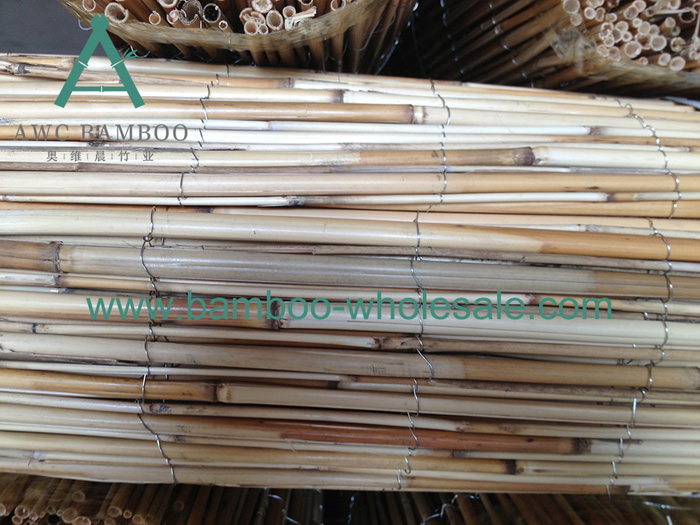 A fence made of bamboo is a great option for the environment. Not only is it durable and long-lasting, but it can also be decorative, which is a bonus for homeowners who like to keep their surroundings as natural as possible. Wood panels are a popular option for fencing, but they can't match the benefits of bamboo. While wood is a beautiful option, it's not as durable and it can shrink and warp when exposed to sunlight, moisture, or temperature changes. Because of this, regular maintenance and upkeep is necessary.
Bamboo fencing has evolved into a fine art in traditional gardens in Japan, and is becoming more common in the United States, especially in high-density suburban areas. Due to its natural beauty, bamboo is perfect for Asian-inspired gardens. It is also useful as a privacy fence and decorative screen. There are countless ways to use bamboo for your residential property. To learn more about the benefits of bamboo, read on. The following are some examples of different bamboo fencing styles:
A fast-growing, renewable resource, bamboo is an ideal option for fences and other structures. Bamboo forests are able to produce twenty times as much building material as hardwood trees. Hardwood bamboo can be as strong as cedar, making it an eco-friendly alternative to timber. Because bamboo is so versatile and abundant, there is a wide range of designs and styles available for use in fencing. Bamboo fencing is available in rolls, panels, and slats. If you're looking for a unique fence for your home, you can even make it yourself!
Whether you're looking for a new fence for your garden or a new fence for your balcony or terrace, bamboo is a great option for your home. A bamboo fence will look beautiful and help protect your property. If you're interested in a bamboo fence, you can browse the many different styles and designs available online. A bamboo fence can be purchased for a very affordable price. Just remember to read all of the instructions before purchasing your new bamboo fence.
There are several different varieties of fence bamboo. One of the most popular types of bamboo fencing is black, adding a sense of exotic elegance to any space. You can find this style in heights of three, four, and six feet. Black fencing is also available in a caramel color that adds an extra touch of class to a home. This type of fencing can also be used as a fence around a swimming pool. However, you may find that the black color you choose is a little too intense for your liking.
Another popular type of bamboo fence is made from roll-form. You can purchase them at your local home improvement store, or you can order them online. Depending on the area you want to cover, you may choose a more traditional fence that doesn't involve bamboo. Bamboo fence panels are inexpensive, yet beautiful. They can be attached to a wire fence for a clean, modern look. Then, you can add a banner or a decorative piece on top for a stunning effect.