The Benefits of Bamboo Half Round Poles
Views: 7 Author: Site Editor Publish Time: 2022-05-06 Origin: Site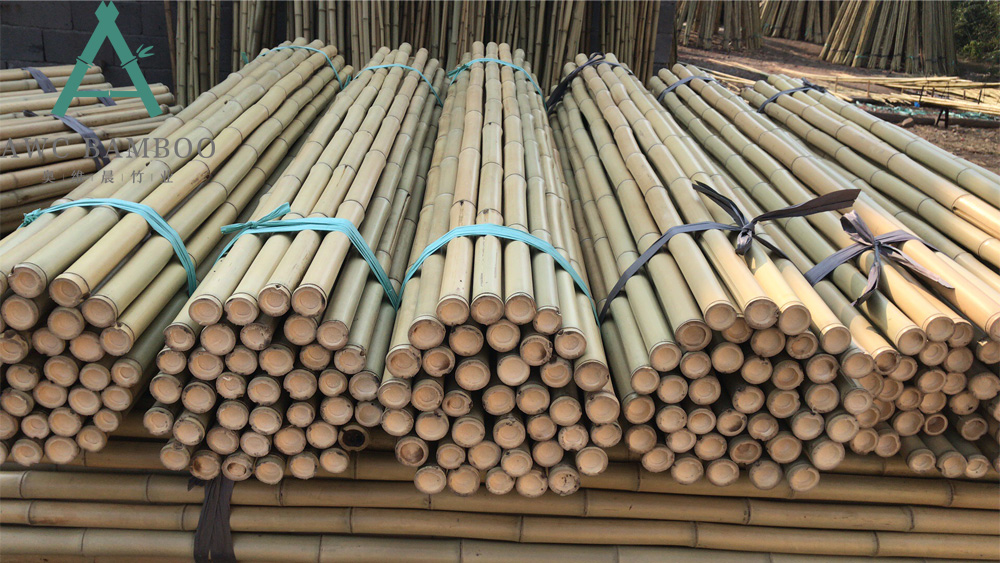 Bamboo half round poles are typically about 7 to 10cm in diameter. This makes them an ideal choice for covering ceilings and walls. Many people use them to hide fence posts. Because bamboo expands and contracts like wood, it will crack vertically. While this doesn't compromise the strength of bamboo, it can affect its appearance. To ensure durability, treat the bamboo before placing it outside. These are just a few of the benefits of using bamboo half round poles.
Solid bamboo poles come in natural, split, and half-round versions. These varieties give a tropical look and are great for ceilings and wall-cladding. Solid bamboo poles are more durable than split bamboo as they have incredibly dense walls. They are also resistant to cracks and splitting. Solid bamboo is also very versatile, and is used in many countries in the far east. To learn more, check out our Bamboo Half Round Poles Guide
You can use bamboo half round poles to cover old posts and pillars. Make sure you split the bamboo poles 1" wider than the existing ones. Make sure to account for the thickness of the bamboo wall when sizing them. You can use silicone or rolled fencing to attach the poles to the existing structure. Once you've purchased bamboo half round poles, you're ready to build your own exotic garden.
You can buy bamboo half round poles with various colors, including natural, black, and yellow. Some of these materials are even waterproof and biodegradable. Some bamboo half round poles come with prebuilt panels for ease of transport and installation. You can also purchase custom bamboo poles that have a specific shape. You'll find that bamboo half round poles look great in any interior. If you're building a bamboo fence, don't forget to check with your local lumber yard for the type of poles that suit your needs.
Split bamboo half round poles are an excellent choice for fences, wall decor, and outdoor Zen structures. Because split bamboo poles don't change their original shape, they can be used both indoors and outdoors. And, because they are split, they are perfect for withstand tropical weather, pests, and general wear and tear. They'll also last for a long time, so you'll have a beautiful outdoor structure.
The best bamboo half round poles are made of a tough material. The strongest bamboo is known as Tam Vong, which is more durable than any other bamboo species. The thick cell walls and twisted grain make the poles extremely durable, making them ideal for outdoor projects and fences. However, it's important to remember that bamboo rods can crack randomly during transport. To ensure the durability of your bamboo half round poles, be sure to install them against a wall.