How to Install a Tall Bamboo Fence
Views: 7 Author: Site Editor Publish Time: 2022-04-28 Origin: Site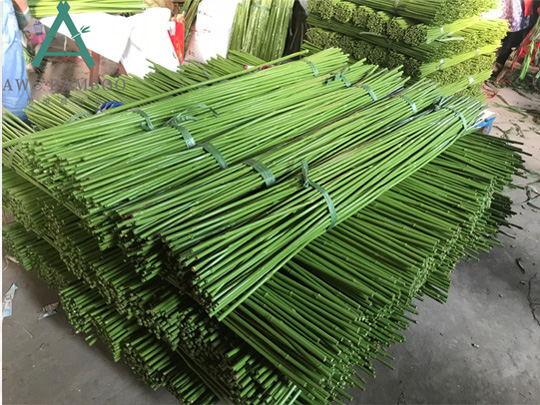 If you'd like to create a high-quality bamboo fence, there are several things you need to consider. First, you need to consider the size of the structure. Bamboo is usually around six to eight feet tall, which makes it an excellent choice for a large yard. If the height of the fence is not a concern, you can buy shorter poles to create a less-expensive alternative. If you're looking for privacy, consider installing a bamboo fence around your pool or lawn.
The height of the fence will be largely determined by its height. Some bamboo varieties grow to over 50 feet, and they can be used as short hedges. While most people prefer a six or eight-foot fence, tall bamboos can provide privacy that rivals the 6 to eight-foot fence. You can also install a tall bamboo fence to create a small sitting area. In addition to privacy, bamboo can be used as a border or accent on another fence to create a more distinctive design.
Installing a bamboo fence on a concrete wall is another option, but the height will be limited to eight feet. You can also install bamboo fencing on a rock wall, but the height will be much smaller than a fence installed on a concrete wall. For concrete walls, you will need to attach metal post brackets to the wall. Once you've installed the posts, attach the remaining poles with screws or concrete anchors.
Installing a bamboo fence is a simple process, and bamboo poles and rolls are extremely inexpensive. Bamboo fencing is a great option if you'd like to keep a private yard, but also want privacy. Bamboo privacy fences are easy to install, and their height is relatively low compared to wood fencing. Bamboo fences are environmentally friendly and can be customized according to your landscaping needs. There are many different designs and styles to choose from, so choose one that best suits your needs.
Then, you should maintain your bamboo fence to prevent it from decay. Bamboo is naturally water resistant, but it's prone to damage caused by rain and wind. Don't plant your bamboo fence directly into the soil, as it can lead to rot. Also, avoid installing the poles with an open top. You should close these nodes with caps or wrap them in sealant, which will help prevent rot and mold. If you'd like to make sure that your bamboo fence is weatherproof, you can use an environmentally-friendly bamboo fence cleaner.
Another popular choice for tall bamboo fences is the 'Seabreeze' variety. This species has narrow, straight canes and a large canopy of leaves. It grows up to 30 feet and is cold-hardy. Its distinctive green stripes make it a perfect choice for a tall fence, but it can also overtake your neighbor's property. In addition, if you're worried about privacy, you can consider another species that can reach 120 feet.