How to Install a Bamboo Roll Fence
Views: 6 Author: Site Editor Publish Time: 2022-07-05 Origin: Site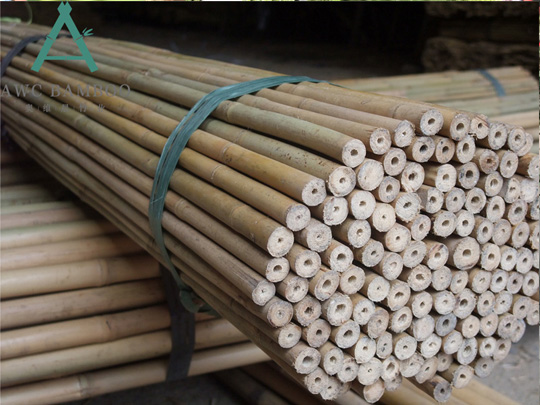 If you are planning to construct a rolling fence, you can use a bamboo mat to create a border for your garden or yard. You should remember that bamboo mats are divided into three classes, depending on their strength. Class one bamboo tubes are 1.4 to 1.6 centimeters thick and are known as strength 1 bamboo. Because bamboo canes taper, the thickness of a class one bamboo mat can cost more than 100 euros.
After you've purchased the bamboo fencing, you'll need to install it. Begin by marking the length and height of your fence. Then, dig holes about six feet apart and two feet deep. Once you've finished drilling holes, you can install the horizontal rails, which need to be level with the back of each 4 foot X 4-foot post. Next, place battens on the top and bottom ends of the bamboo panels to give them a uniform appearance.
Unlike traditional wooden fencing, rolled bamboo fencing is relatively simple to install. For the frame, you can use 5x5 cedar posts spaced every 12 feet. Dig a deep hole to accommodate the posts, and use a spirit level to make sure they're perfectly straight. After the posts are in place, add 33-fluid-ounces of fence post-mix to the hole. Once you've completed this, you're ready to attach the rolled bamboo fencing.
In addition to being a good choice for privacy and security, bamboo is also visually pleasing. Compared to other fencing materials, bamboo will enclose your yard while remaining visually appealing. Furthermore, bamboo is an environmentally-friendly option. It also doesn't require painting or varnishing. If you're concerned about maintenance, a bamboo roll fence is a great option. If you'd like to make a greener choice for your yard, you can buy one online. You can order bamboo roll fences at cheap prices.
Because they're made from 100% real bamboo poles, bamboo roll fences are a great way to reduce your carbon footprint and create privacy in your garden. Installing a bamboo roll fence will require little skill, and you'll have a gorgeous tropical garden in no time. Alternatively, if you'd prefer a natural-looking fence, you can install a bamboo pole fence instead. If you have an existing fence, it can be installed very easily.
Bamboo fencing is a great way to protect your garden or backyard without sacrificing the aesthetics of your home. Bamboo rolls and panels create a warm, cosy atmosphere. And because bamboo grows so quickly, you can use it on an existing fence or install it on top of it. And since bamboo fences can be easily cut and attached using cable ties, they are an environmentally-friendly choice. It's also more affordable than other rolled fencing options.
In addition to its aesthetic appeal, bamboo fencing is 100% sustainable, and you can find a variety of bamboo roll and panel designs in a variety of colors and designs. Bamboo roll fences and panels can transform the look of any garden or backyard. You can choose a simple square design for a privacy fence or get creative and design one that resembles the style of your home. If you're an avid DIYer, you can also choose to install a bamboo roll fence yourself!